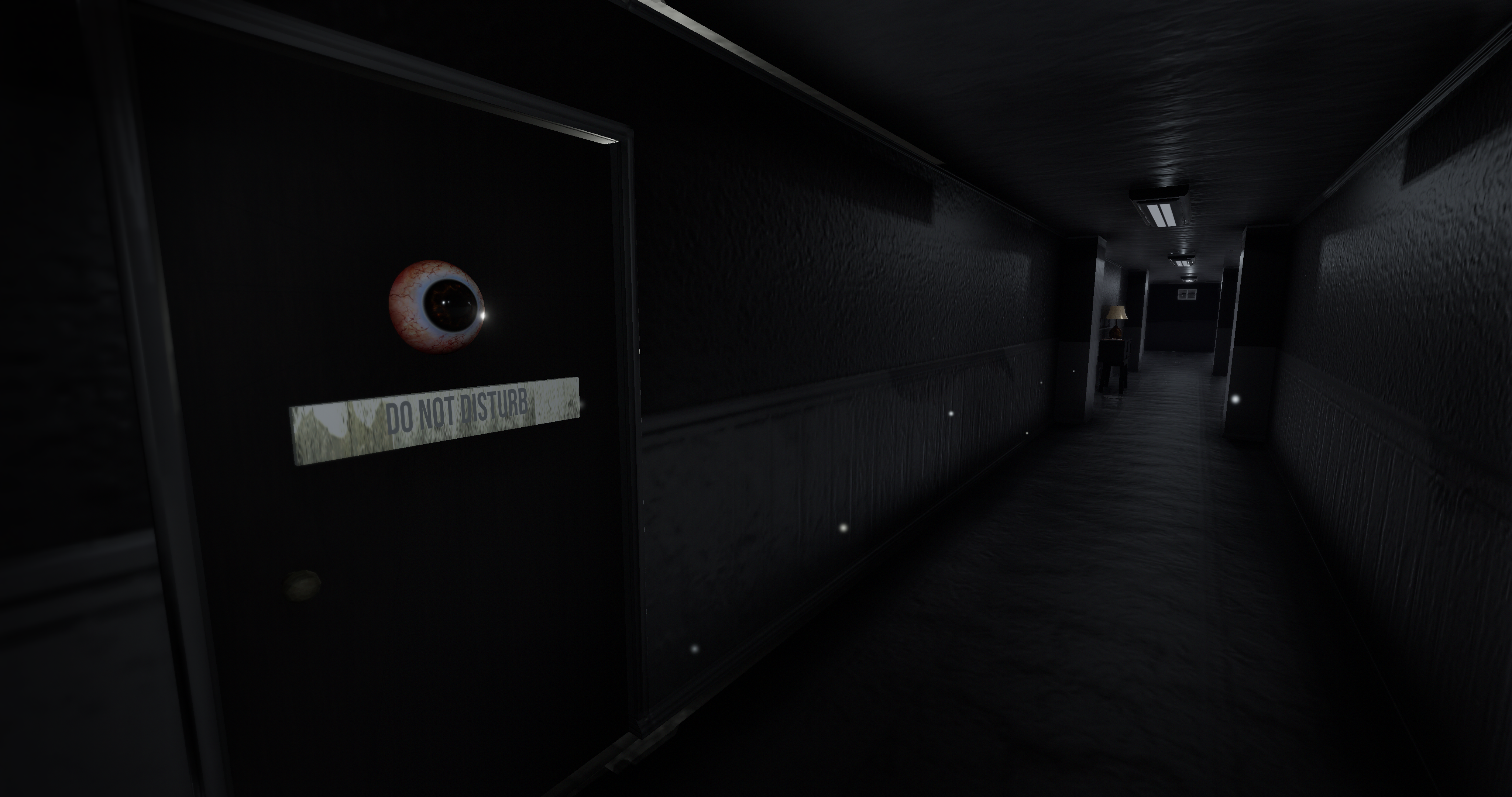 Perfection
Perfection...
The you that we help shine through!
A first-person psychological horror game that taps into mankind's insecurities that we all share as human beings. This game will be personalised to each player by using back end data to keep a log of the players information as well as how they interact with the game world around them. This information will then change certain aspects of the game, making the experience more personalised and hopefully helping each person to realise aspects about their own personality. Data will be shown as a personality log at the end of the game for each person to see how the game judged them.
This is the result of a third year Computer Game Arts game, showcasing a bigger idea of using games and back-end data, including social media, to create an immersive and thrilling game. This game was made by Yasmin Curren: Game Designer and Developer, Tiffany Derbyshire: Environment Artist, Tabitha Beresford-Owen: Character Artist, @MerrellFacets: Character Artist and Jaime Aldous at HoriZen Productions: Music Producer.
Game Dev Insight:
https://www.youtube.com/playlist?list=PLcWzmA85v2l8ajN6v50xsD5BIPswYDFgj
Game Dev Vlog:
Install instructions
Download the zip file 'PerfectionGame_V4' and make sure that this includes the Perfection_Data and UnityPlayer.dll in the same folder to open up the Perfection.exe game file. This game only runs on Windows.
The top download is the game.
All other downlaodable files are documentation about the game dev process, including an art bible, presentation, game design document and reflective journal.

The fbx version of 'Terror' the monster within this game can also be downloaded. I created this using maya and ZBrush.